Dear Devotees, Well-wishers and friends,
It is with profound sadness that we have to inform you that the Successor-Sevaite -Acharya of Sri Chaitanya Saraswat Math, the beloved disciple of Srila Bhakti Sundar Govinda Dev-Goswami Maharaj, Srila Bhakti Nirmal Acharya Maharaj has let the world by the inconceivable will of the Supreme Lord.
After being admitted to Hospital with Covid-19 His Divine Grace suffered a heart attack and left the world at 4am this morning 10 May 2021. He was called to the eternal service of his Srila Gurudev and is now reunited in the unmanifest world where his non-stop service continues.
Srila Acharya Maharaj gave every moment of his life to the service of Sri Sri Guru and Gauranga and is the example of Guru Bhakti and a pure devotee of Sriman Mahaprabhu fearlessly preaching  the religion of Love, Prema Dharma all over the world. All Glory to his Divine Service.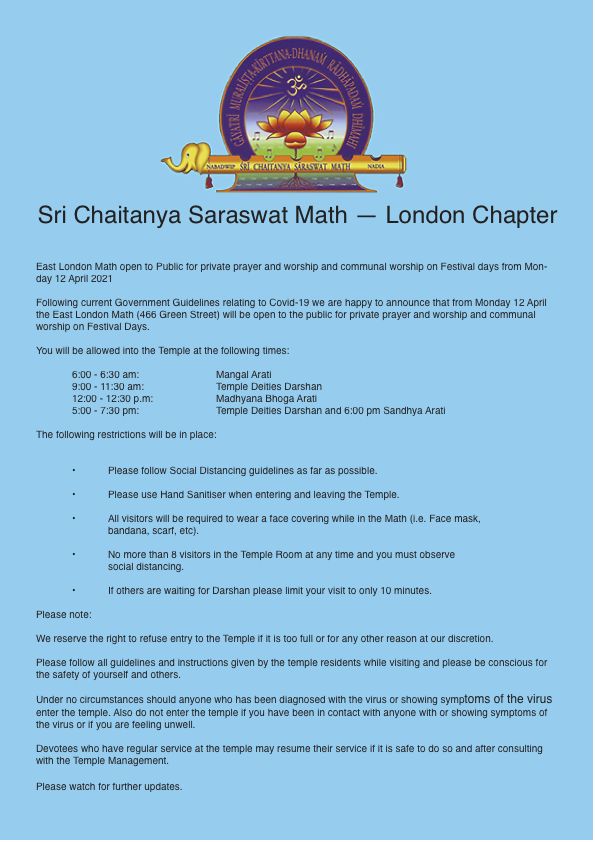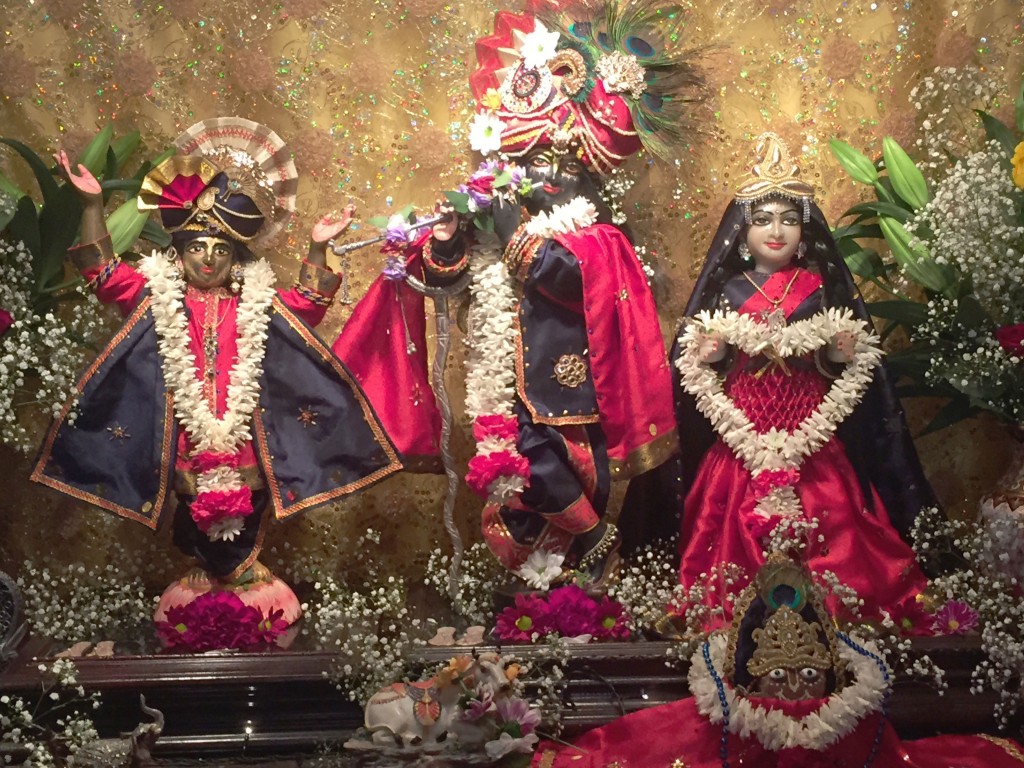 Sri Sri Guru Gauranga Radha Shyamasundarjiu (East London Math)
(Click photo for larger view)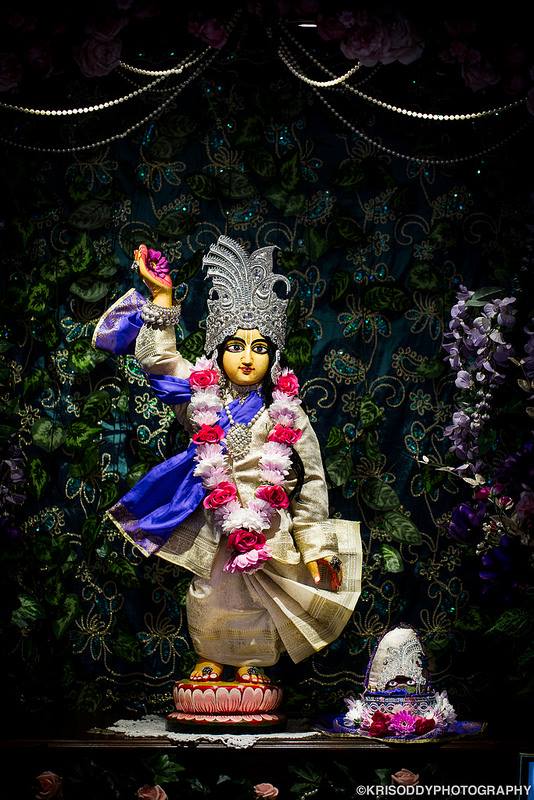 Sri Sri Guru Gaurangasundar Radha Giridhariju (West London Math) (Click photo for larger view)
Established in 1983, Sri Chaitanya Saraswat Math — London Chapter is the UK branch of the Worldwide Sri Chaitanya Saraswat Math and Mission founded in 1941 by Srila BR Sridhar Maharaj. After His passing in 1988 Srila Sridhar Maharaj was succeeded by his most beloved disciple Srila BS Govinda Maharaj who continued to guide the UK Mission until his passing in 2010. Now under the direction of Srila BN Acharya Maharaj, the London Math continues to spread the teachings and practices of Pure Devotion as taught by Lord Sri Chaitanya Mahaprabhu. Read more >>>
Oxford Street Nagar Sankritan  16  August 2014
Lead by Srila Bhakti Kusum Ashram Maharaj
Harinam Sankirtan in Central London 9 May 2009. Film by Jayanti Devi Dasi on Vimeo.